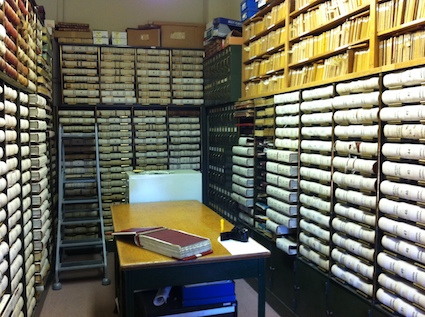 SEARCHES AND NEW ORDERS
Our certified and insured title experts research, retrieve, and review every document evidencing the history of a property. This review includes a Property searches, Name & Judgement searches, and Tax record searches. All information obtained during the search is through municipal government offices, such as the county courthouse or online Land Record database, In order to obtain the hard and electronic copies of all recorded documents for the property.
The documents are also examined by a licensed and insured title underwriter, to determine if the seller has a marketable interest in the property, and if there are any restrictions, easements or other servitudes pertaining to the use of the land. Rocket Title processors also uncover and request an updated payoffs (within 30 days of closing) or request a Certificate of Satisfaction for loans previously paid off. Any liens, which may exist on the property- including mortgages, back taxes, mechanic's liens or other assessments- are discovered and resolved before title is transferred to a new buyer. Our Rocket Title Agent's comprehensive search of official land records help disclose the current facts and possible complications regarding ownership of real estate. All reviews and examinations are in an effort to provide a clear title during the transfer of title.